Electric Vehicles Weight Shift in the Automotive Industry
December 16, 2021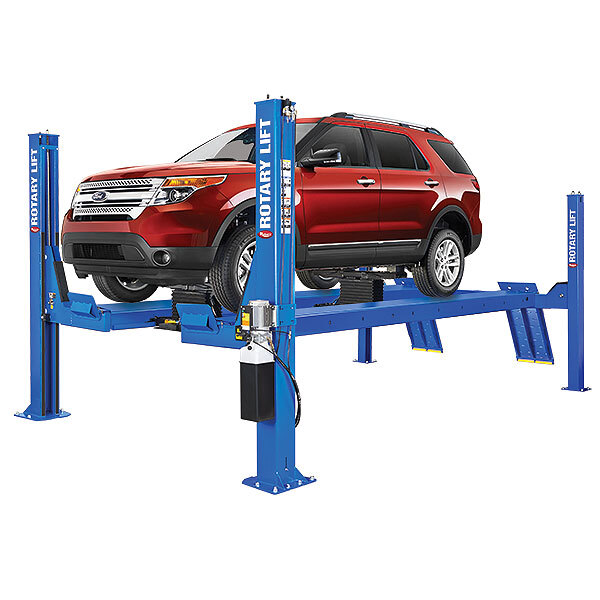 GAS POWERED CARS VERSUS ELECTRIC POWERED CARS
Electric Vehicles (EV) are here and here to stay. Nearly every major car manufacturer in today's world, both foreign and domestic, have an electric line of vehicles coming off the assembly line and, in some cases, a few who focus on EV for every model they make.
Tesla, BMW, Nissan, Chevrolet, Ford, Volkswagen, and Kia are currently the top electric car manufacturers on the planet, while all the others are gaining some momentum and have a focus on EV or if not, they are exploring or making hybrid types.
We at Quality AES can't tell you which vehicle, electric or gas, to buy but we can shed a little light on the affect it will have on shop owners and our customers.


For independent car shops, Quick Lanes, dealership service departments and all you mechanically inclined technicians that work on, over, under or alongside an automotive lift, whether for a business or in your own personal garage, pay attention to electric vehicle weight and your auto lift's capacity.



ELECTRIC VEHICLES, REPAIRS AND AUTOMOTIVE LIFT CAPACITY

The weight of vehicles has been increasing over the last 40 years. New technology, new luxury items and amenities, the materials used for manufacturing, all of these are reasons why.
Quality Automotive Equipment and Service places an incredible emphasis on safety, for our team, our technicians, our customers, and our own manufacturers products. There is data to support that electric cars are safer than gas powered cars. Why? You are less likely to be injured in an electric car than a gas car of the same make because of the added battery weight of the car.
Moreover, on safety, we implore those of you that are car dealership GM's, service managers and body shop owners to place the same emphasis on safety with your team of technicians that these new vehicle manufacturers provide their new car owners. We know, in most cases, you already do take these precautions but what used to be a no-brainer on vehicle weight and lift capacity has changed now and worth the caution.
For example, the EV F150 Lightning from Ford is 1,600 more lbs. than a standard F150 truck. Volvo's XC40 is 1,000 more lbs. than a gas XC40. GMC Hummer EV Pickup Truck is 9,046 lbs. while a standard gas-powered GMC Sierra 1500 is between 4,369 and 4,867 lbs.
What does this mean for you? It means that a 12K lift in standard width will not service a GMC Hummer Wide Body Truck for example. It also says that a standard two post lift that you've used to service trucks might not support a new EV truck on the market today.
To summarize, take the time to investigate the weight capacity of your lifts as well as the weight of the car you are working on and keep your team safe.
Although typical underbody car repairs and other standard auto shop work like tire balancing will stay unchanged, you could need to opt for a larger lift table for battery replacement and that is something that Quality AES can help analyze and provide insight on in real time.
If you're not sure what your lift is rated for, or you want to learn more about how auto shops are preparing for EV or maybe your lifts are just in need of their annual lift inspection, feel free to reach out to us. Quality Automotive Equipment and Service technicians are Automotive Lift Institute (ALI) trained and certified. We are standing by and available to answer your questions at 913-205-1350.