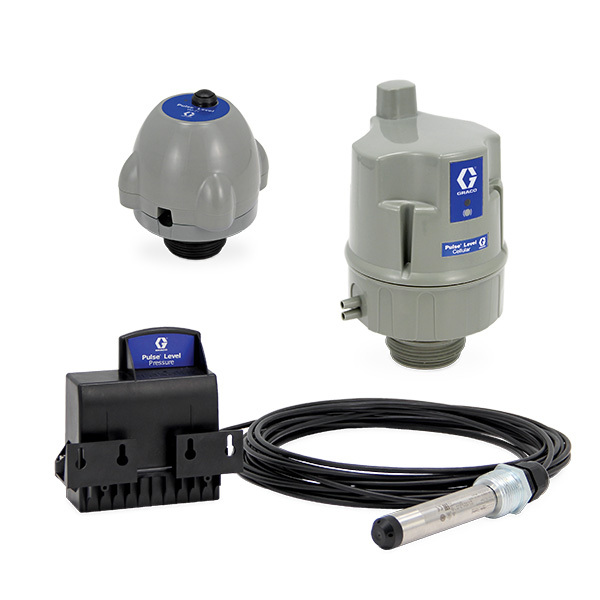 Benefits of Graco Pule Level Tank Monitoring
See your tank-level visibility and optimize deliveries

Multiple technologies including pressure and ultrasonic

Cellular and Wi-Fi communication options

Web-based software that's simple to install and access from anywhere

Receive generated reports, alerts, and automated emails

Compatible with oil, fuel/diesel, water/wastewater, antifreeze/coolant, windshield fluid, DEF, and waste oil
Graco Pulse Level
Tank Monitoring System
BULK FLUID TANK MONITORING
Leaders in bulk fluid management systems, Graco increases service shops profits, efficiency, and revenue. They understand what's important monitoring service shops fluid consumption.
It's important, after you have determined which bulk fluid management system to use, that you are able to determine accurate fluid levels along the way. This will allow you more accurate deliveries, margins, and customer service in the long run.
Graco's Pulse Level Tank Monitoring System gets you to a place where you can automate your bulk fluid supply and demand. Choose from multiple tank level monitoring technologies and measure the distance between the device and the surface of the fluid to determine the volume within a tank.
With innovation comes technology, and the Graco Pulse Level Tank Level Monitor is in a class of it's own. Officially, the first of its kind, Graco offers a cellular option that uses a Wi-Fi system to help automate the process.
Graco Pulse Level Product Options
Model 25T462 – Pulse Level Pressure Tank Monitor

Model 25T461 – Pulse Level Ultrasonic Cellular Tank Monitor

Model 25T460 – Pulse Level Ultrasonic Wi-Fi Tank Monitor
Benefits of Graco Pule Level Tank Monitoring
See your tank-level visibility and optimize deliveries

Multiple technologies including pressure and ultrasonic

Cellular and Wi-Fi communication options

Web-based software that's simple to install and access from anywhere

Receive generated reports, alerts, and automated emails

Used for oil, fuel/diesel, water/wastewater, antifreeze/coolant, windshield fluid, and DEF
CHOOSE QUALITY AES FOR BULK FLUID MANAGEMENT
As the Midwest's leader in automotive service equipment sales, installation, and maintenance, Quality Automotive Equipment & Service is knowledgeable and an approved vendor for Graco products.
Quality AES understands bulk fluid management solutions and has the backing of some of the most reliable manufacturers in the business including, but not limited to, Rotary, Hunter Engineering, Stertil-Koni, Champion, Robinair, and Norco.
Benefits of Graco Pule Level Tank Monitoring
See your tank-level visibility and optimize deliveries

Multiple technologies including pressure and ultrasonic

Cellular and Wi-Fi communication options

Web-based software that's simple to install and access from anywhere

Receive generated reports, alerts, and automated emails

Compatible with oil, fuel/diesel, water/wastewater, antifreeze/coolant, windshield fluid, DEF, and waste oil