Car Lift Maintenance - Tips
July 19, 2022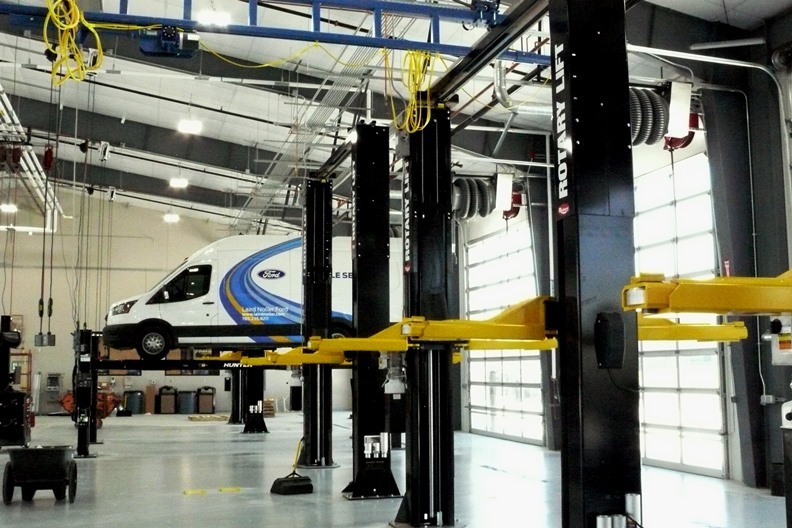 Why It's Important to Maintain Automotive Lifts

Your car lift is a pivotal piece of equipment to keep maintained well throughout the year. Whether you work on cars in your home garage, service shop, or a car dealership, it's important to keep it functioning properly for a multitude of reasons with safety being the most important.
A broken lift or one that's not operating at maximum efficiency is not only a safety hazard for the mechanic working under the lifted car, but it can also prevent work from getting done costing you down time and money. Furthermore, it can also damage the car being serviced, leaving you with even more work and often free labor concessions because of the mess up.
As garage equipment specialists, Quality Automotive Equipment & Service wishes to provide added insight and guidance on preventative actions you can take to ensure that mechanics and your shops lifts are safe.


Tips for Proper lift Maintenance
Car Lifts are expensive. Before you lift a car, it's wise to do a daily lift walkthrough to make sure you are protecting your investment.
Maintenance Checklist for Car Lifts
Check the lifting cables to make sure they are not worn, and the tension is good.

Check your connections like the power cord, hydraulic, electric and cable connectors.

Things get dirty in a garage, take the time, and wipe down and remove excess dirt & grease.

Check your safety locks and rollers and lubricate where needed.

Check your hydraulic oil levels, then test your lifts max range to make sure it's operational.

Tighten loose parts and double check your chains and rollers for problems.

Check your foot anchors and the concrete surrounding your lifts for any cracks or damage.
Taking the time to do a thorough walkthrough of your lifts daily, weekly, and monthly will help prevent untimely, unsafe, and costly problems down the road.
Each year, we recommend having a proper lift inspection done from lift inspectors who are Automotive Lift Institute (ALI) certified. These are lift specialists that know what to look for and are trained in electrical, mechanical and hydraulics.
A good annual inspection should provide a full physical and digital report showing the overall health of your equipment while providing your mechanics piece of mind.


Turn to Quality AES For All Automotive Lift Needs
Quality AES, headquartered in Kansas City, is the Midwest leader for lift sales, replacement, training, installation, and certified inspections.
As an authorized dealer for
Rotary
,
Stertil-Koni
and
Hunter Engineering
, our team is factory trained by the manufacturer, ensuring we are up to speed on all makes and models whether your lift is a 2-post, 4-post, mobile column, heavy-duty, inground, scissor, or alignment rack.
Quality AES technicians are also ALI certified lift Inspectors and are accessible if you have any questions or concerns you'd like expert advice on.