True Fluid Management Has Never Been Easier
December 21, 2022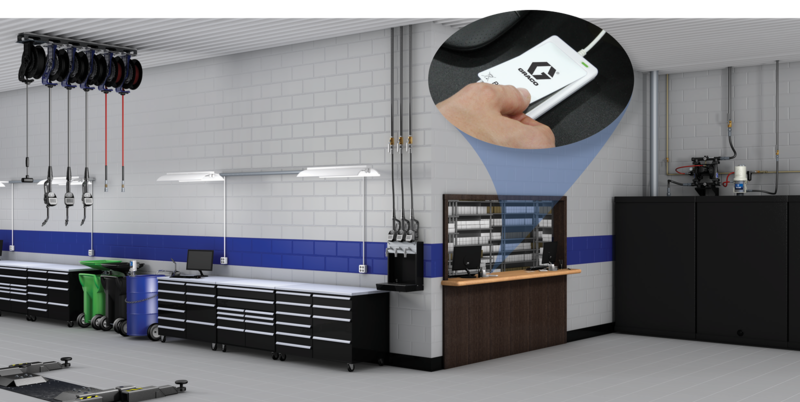 SHOP LAYOUT - PAST VERSUS PRESENT
If you've walked into a new dealership service shop lately, you'll notice they don't look like they did in the old days anymore. What you see now, in most cases, is a well-organized shop filled with new technology, improved automotive equipment, upgraded vehicle lifts, clean floors and things in their rightful place.
Now this doesn't mean that the technicians and mechanics still don't have grease, oil, and stains on their shirts. No, these irreplaceable men and women are still the lifeblood of the dealership, working hard and getting their hands dirty every day to service vehicle after vehicle.
What has changed though are the service and repair bays themselves and how efficient and organized they are now, helping dealership, as a whole, run more effectively and profitable. As a helpful guide,
here's a great article
on how our company, Quality Automotive Equipment and Service, provides consultation on designing a mechanic shop layout in the 21st century.
Fluid management, in a service facility, is a great example of what has greatly improved over time. Not just in the way fluids are evacuated and dispensed but how they are monitored, positioned in the shop, and used collectively amongst a team.
When it comes to managing fluids like oil, grease, hydraulic, transmission, diesel exhaust, water, and windshield washer fluids, it helps to have a system in place that allows fixed operation managers the ability to track how much is being used, who is using them, and what levels resources are at.
WHAT IS FLUID MANAGEMENT?
Since the 1920's, Graco has been a dominant player in lubrication and fluid management equipment for a variety of industries, automotive being one of them. Over the years, especially by today's standards, there isn't a better manufacturer with more clout than Graco when it comes to dialing in with state of the art solutions.
Graco's list of products runs long, but when it comes to fluid management, here are a few of their premier products you won't want to turn your back on if you are looking to upgrade your current system:
Whether you want to create more space for your shop with hose reels that can be mounted on ceilings or walls or find a better way of running electricity so that you can create a tangle free work space, Graco has the answer. More importantly, their systems save time and allow a shop to know exactly where shop fluid levels are without having to do things antiquated or manually so that fluid reorders are easy.
HOW CAN QUALITY AES AND GRACO HELP YOUR SERVICE SHOP?

Quality Automotive Equipment & Service is an authorized dealer for the entire Graco product line. Servicing both Kansas and Missouri car dealerships since 1999, Quality AES is factory trained by Graco and have a skill set, when it comes to fluid management, that is unrivaled.

As an approved Midwest dealer for some of the largest automotive equipment manufacturers in the world, Quality AES and our team of service technicians, installers, and consultants provide real solutions in person and training for your technicians with a smile and handshake.

Here is a list of additional services Quality AES provides:
Let us know if we can help answer any of your fluid management system questions or any potential automotive equipment needs. You can reach us by calling 913-205-1350 or
email us here
today.