Heavy Duty Lifts and Their Versatility
April 25, 2022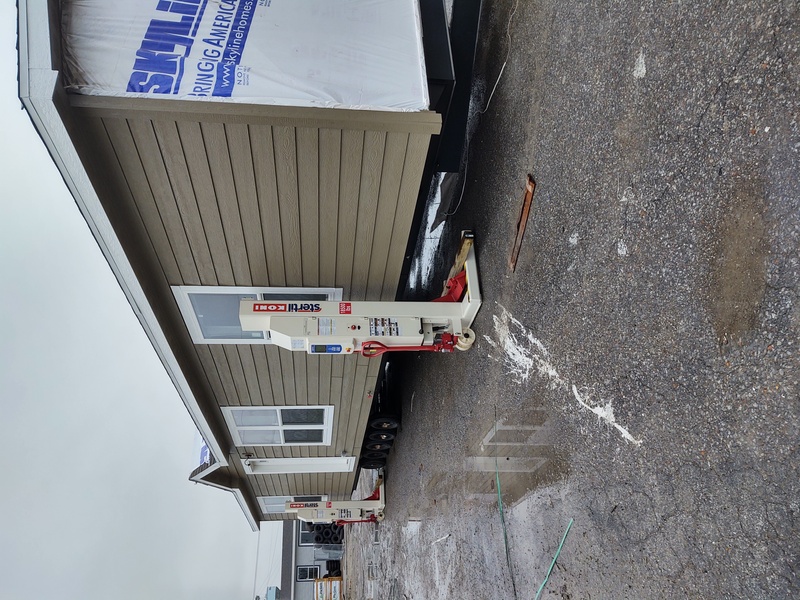 HELPING THOSE WHO MATTER

Quality Automotive Equipment & Service is one of the leading US distributors and dealers for heavy duty automotive lift equipment, working with major lift manufacturers like Rotary, Stertil-Koni, and Hunter.
Being primarily focused on the automotive industry since the late 1990's, we haven't really shared other possibilities that a heavy-duty lift could be used for, like lifting power to properly lift a home, until now, but it makes sense to discuss.
We, as a company, are often so focused on helping our automotive dealership and repair shop clients with their equipment, service, inspection, and installation needs that we forget to mention other American business sectors that our lifts could actually help.
For example, a few months ago, we wrote a blog that talked about
using heavy duty lifts for farm and agricultural equipment
like tractors, application spreaders and harvesters that need repairing or service. It's important to us, as an American owned business, that we support other businesses cut from the same cloth.
The same philosophy of helping American owned businesses goes for regular everyday homeowners looking to lift a house, as well as mobile/manufactured home builders across the country, working every day to put a roof over a family in need.
CHOOSING THE RIGHT LIFT TO RAISE A HOME?
Ultimately, a good reliable lift that's safe and serves the purpose of allowing one to get under a home to service, level, place, or repair something important can be of benefit by knowing the type of lift and the load capacity for what would work best.
Although we recommend something a bit more stable and safer than jacks, in general, a hydraulic jack with a 10–30-ton load capacity has enough lifting power to lift a mobile home. We would recommend reading your operators manual thoroughly and have two jacks operating at the same time for safety precautions.
Quality Automotive Equipment & Service offers a variety of jacks for sale, made for a job like this, that range from 12-ton to 100-ton capacity options.
Here's a list of jacks and accessories that could help you with your lifting needs.
If you are in the manufactured housing industry or in the mobile home toter business and your job is to relocate and deliver homes across the country, we recommend looking into something that offers greater versatility for your operation, like heavy-duty mobile column lifts. Built with safety, functionality, and efficiency in mind, these types of lifts will also save you time and money in the long run. They can easily be moved and operated by one person and used with a remote-control for added safety.
Here are some heavy-duty mobile column lifts that would work well for a variety of lifting needs.
WHY CHOOSE QUALITY AES?
Located in Kansas City, in the heart of the country, Quality AES is certified in lift training, lift installation, lift inspection and lift service and repair. Of course, we typically provide these types of service on site, as is the case with the majority of our Midwest customers, we don't have to be in person. Meaning we can ship lifts anywhere in the continental United States while also providing some virtual training on your new equipment regardless if you are on the East or West coast.
The bottom line… Quality AES knows lifts and we know their capacity and functions. Whether its to lift a car, bus, farm tractors, or a home, our team of ALI certified technicians can help answer your lift questions. We encourage you to get to know more
about us
,
our team
, and
our HD products
.
Give us a call at 913-205-1350 or
drop us a line here today
if you would like to discuss your project. We look forward to hearing from you!