Quality AES: Your Trusted Partner for Mohawk Lifts
September 22, 2023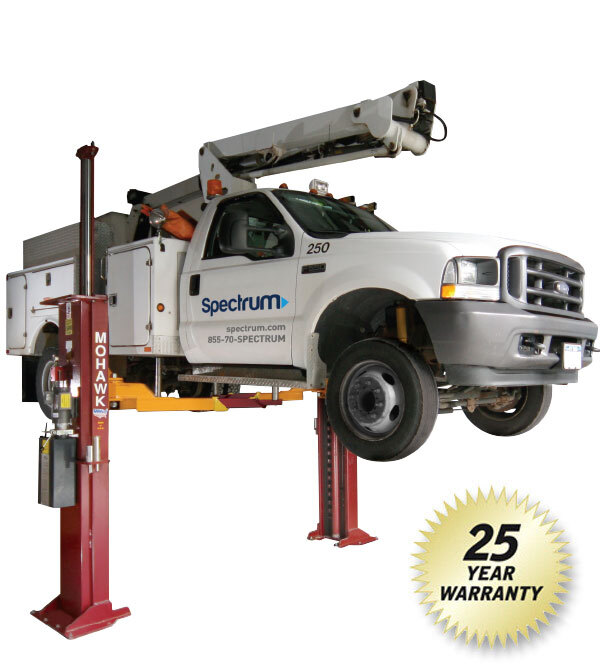 Quality Automotive Equipment & Service (Quality AES) is thrilled to announce our exciting new partnership with Mohawk Lifts, a renowned name in the automotive lift industry. As an authorized Midwest dealer for Mohawk, Quality AES is your one-stop destination for all your automotive lift needs.
With this partnership, we can now offer you a wide range of services, from genuine Mohawk parts, factory-direct Mohawk lifts, to custom lift installations, inspections, and comprehensive dealer-direct training on their cutting-edge equipment.
See the Mohawk Product Line Here
A Legacy of Excellence: Mohawk Lifts Since 1981
Since its establishment in 1981, Mohawk Lifts has been synonymous with quality, safety, and innovation in the realm of automotive and truck lifts. Their commitment to manufacturing the highest quality 2 post lifts, 4 post lifts, and mobile column lifts is unwavering. Mohawk's lifts are not only designed to be safe but also to provide efficient solutions for the automotive industry's unique challenges.
Unmatched Safety, Design, and Warranty
Mohawk's lifts are celebrated for their top-tier safety systems, robust design, and construction. The company's dedication to safety ensures that every lift they produce meets the highest industry standards, giving your technicians peace of mind while servicing vehicles.
What sets Mohawk apart is not just their quality and safety, but also their unmatched warranty. They offer the most comprehensive warranty in the service lift industry, a testament to their confidence in their products' durability and reliability. Most lifts carry with them a 25-year structural and 10-year mechanical warranty.
At Quality AES, we're excited to bring these exceptional Mohawk products and services to our Kansas and Missouri customers. Whether you're in need of a new lift, parts and service, installation, inspections, or training on Mohawk equipment, Quality AES is here to provide you with the best solutions and expertise.
Our partnership with Mohawk Lifts solidifies our commitment to delivering excellence to the automotive service industry. Join us in this exciting journey towards safer, more efficient, and top-quality vehicle servicing with Mohawk Lifts and Quality AES.
Related Links and Articles