WHY IS HUNTER EQUIPMENT SO GOOD?
January 23, 2023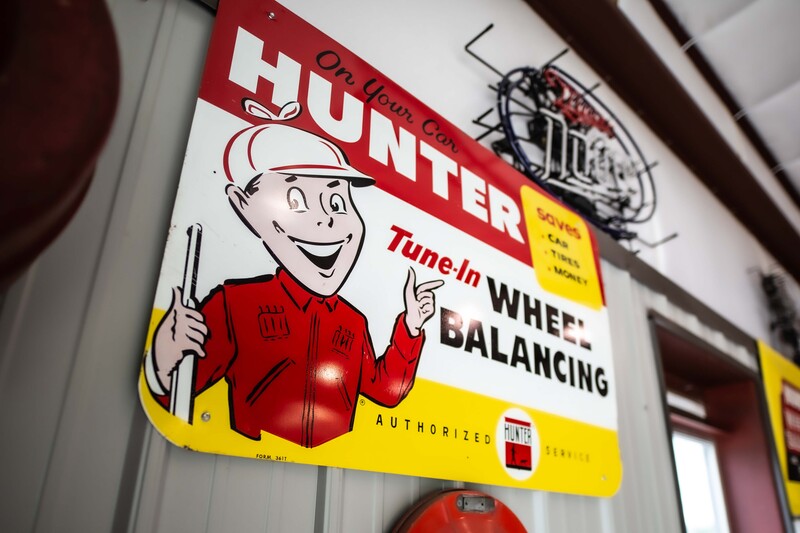 CHOOSING HUNTER PRODUCTS MAKES SENSE!
For over 75 years, there has been but one manufacturer who has established themselves as a true staple in the automotive undercar service industry, and that name is Hunter Engineering.
Established in 1946, by automotive Hall of Fame inductee Lee Hunter, Hunter Engineering has been a pioneer in most all things automotive for some time now and one of the most trusted brands amongst mechanics and auto technicians when it comes to equipment that offers safety, reliability, and productivity.
With cutting edge vision, leadership, and innovation at the forefront, Hunter is American made all the way yet known around the globe. Whether its alignment systems, brake service, inspection, automotive lifts, or calibration tools, if you aren't placing Hunter equipment inside your service bays, then undoubtedly you have the next best brand and whoever that brand is still doesn't compare to Hunter.
WHY IS HUNTER EQUIPMENT SO GOOD?


As an authorized dealer for Hunter Engineering and the #1 distributor for the greater Kansas City area, Quality Automotive Equipment & Service is in a unique position to answer this question thoroughly and professionally.
We feel, it's not just the tools and equipment that makes Hunter stand out, it's the support and technology you get from Hunter. Whether its their customer support, factory training, like the kind we regularly receive, or the technology that is embedded in the equipment itself, when you buy Hunter products you get it all.

Before installing a Hunter Alignment system for their service entrance, they did things manually and plenty of missed business opportunities fell through the cracks. Since installing their new system, they have increased their revenue dramatically and been able to easily share with the customer what might be a future service issue if not addressed. Their system works so well the customers often see the results within seconds well before a service writer is able to share the data.
Another unique advantage of Hunter equipment is the data and the training your technicians can obtain from the equipment itself. Whether you are an entry level technician or a seasoned veteran, their equipment practically operates by itself. From tutorial videos on how the equipment works to data, specs, print outs and on screen training, you simply cannot find more intuitive solutions than equipment that has the Hunter name.
Quality AES offers the full line of Hunter equipment:
We encourage you to reach out and speak to a Quality AES service technician or sales representative about Hunter Engineering and gain the knowledge and insight that can grow the bottom line in your dealership. We can be reached at 913-205-1350 or if you prefer, reach out to us in
email here
.